Best Resources for Creatives Learning, and Design
Many of the links are affiliates. So when you sign up or purchase, I get a small percentage, and you get a discount too!
Try this type fonts from Monotype
MyFonts offers the largest selection of professional fonts for any project.
Over 130,000 available fonts, and counting.
MyFonts by Monotype is the Ultimate Source for Fonts For any Print, Product or Digital Project Download Now.

FREE Trial – Download FontExplorer® X Pro 7 today! A Simple Font Management tool that gives you the power to classify your fonts, browse through similar fonts and explore pairing suggestions.
Canvas HQ
onlinediscountsshop Start/End: 07/30/19 – 02/27/21
35% Off with code Abenity35 End: 09/30/2021
We offer the highest quality available at a reasonable price.
. High-quality canvas artwork
. Authentic and caring customer service
. Free image touchups
. Quick turnaround times
CanvasPop
A beautiful way to display your photo memories.
We love printing photos on canvas.
Best quality canvas prints anywhere!
Unbeatable customer service.
Free digital proofs.
100% "Love it" guarantee for life!
Turn any picture into canvas with CanvasPop- even iPhone and Facebook pictures. It's easy and fun.
Shop our Canvas Prints!
Shop our Framed Prints!
Check Out CanvasPop's PET PORTRAITS!
CanvasOnDemand
CANVAS PRINTS FOR EVERY MEMORY
Share every special memory with quality, handcrafted custom prints shipped directly to your front door!
Canvas On Demand- Photos Become Canvas Art
Freshen Up Your Walls with CanvasOnDemand.com! Use Code: APPLE90AFF to Get Up to 90% Off Premium Canvas Wraps & 50% Off Sitewide Now through 10/17!
WP Engine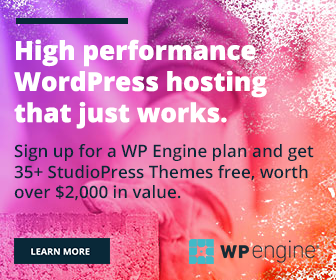 Drive your business forward faster on the leading WordPress platform.
Build better sites faster on WordPress using Genesis Pro!
WP Engine Successfully Completes SOC 2 Type II Examination
Free Genesis Framework & StudioPress Themes.
StudioPress Homepage
StudioPress Themes on WP Engine
WP Engine – Premium StudioPress Themes
StudioPress – Themes Pro Plus All-Theme Package
Navigation Pro Theme
Genesis Framework Demo
Grammarly
Best Spelling & Grammar Checker
Grammarly is an automated spell checker and your personal grammar coach. Achieve perfect spelling and enhance your writing.
From grammar and spelling to style and tone, Grammarly helps you eliminate errors and find the perfect words to express yourself.
Get Grammarly for Chrome for free. Instant Grammarly Checker
NameCheap
Every step to online success.
Bring your website to life, and help it thrive. Buy a domain and everything else you need. Explore current top deals. Check out our best deals across our product range, and get what your website needs.
Namecheap- Homepage
EasyWP: #1 in speed
Get a FREE domain when you buy Shared hosting!
Just $0.99! Get a popular domain today! Available from Sep 14 to Nov 1 -2020
CreativeLive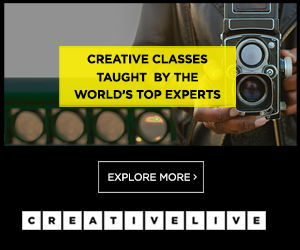 Introducing CreativeLive TV: a live video feed by CreativeLive to entertain, inspire and connect us all!
CreativeLive offers Free classes every day with Free Live Online Classes. Check it out, watch creative classes online from the world's top experts.
CreativeLive: 40% Off Site-Wide from 2/16 – 2/28! Start/End: 02/16/21 – 02/28/21
Get CreativeLive's Creator Pass for $15/Month! End: 03/31/21
Watch creative classes online from the world's top experts at CreativeLive.com
CreativeLive Learning Path: How to Get Started in Photography
Blurb
What will your book be?
Food & Cookbooks
Photography
Memoirs
Children's Books
Portfolios
Business Books
Yearbooks
Novels & Poetry
Bring your memories to life! Receive 35% off your first photo book today.

Restored 316
Feminine WordPress Themes for the Female Entrepreneur.
The Business Anchor has over 300 American Letter Sized (8.5 x 11) printable pages & 14 Digital spreadsheets to strategically get your business organized and in a position to flourish!
Business Planner by Restored 316
New theme from Restored316 LLC Anchored Theme. Life is so busy it can be hard to catch your breath—let alone run a sustainable business with stability and purpose. Anchored will help you go from frazzled to calm in the time it takes your customers to drop you a line from your fabulous new website. Invest in yourself and the future of your company by getting Anchored. Set your sails — and your brand apart from the rest. You won't be staying in the harbour for too long as you watch your business grow with our newest WordPress theme.